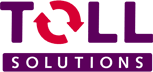 IMPORT PROCESSING

Return to summary services

Optimisation of customs processing

Support in selection and administration of customs processes already authorised and in applications for new customs processes
Correspondence with your customs authority, e.g. main customs offices
Support when applying for the status of "authorised economic operator"

Make use of our know-how to select the optimal process for your company.

You can expect from us support either on individual queries or in the form of a complete solution to your company requirements.