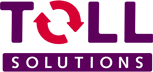 EXPORT PROCESSING

Return to summary services

Export management

Administration and processing of your customs related data using certified ATLAS-Software
Preparation of material and customs documentation
Submission to and certification of documents at state offices, chambers of commerce and embassies
Checking of export restrictions (e.g. embargos) und anti-terror measures

We perform your complete export processing.

You can expect from us support either on individual queries or in the form of a complete solution to your company requirements.